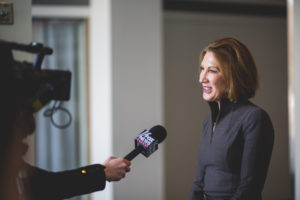 Occasionally, I serve as a trusted source for commentary on the Presidential races, due to my long time service since the 1984 Reagan campaign. That was a long time ago — but I'm still involved.
Special Note: Carly is a great role model for women who started as a hairdresser and rose to the top job at HP. Since I conducted the women's program at the Dole Institute of Politics on the campus of Kansas University this fall, I had a chance to ask a lot of remarkable women their points of view on her and Hillary Clinton.
There are other choices for President. Christie, Bush, Kasich and Rubio, would be excellent as a top of the Republican ticket. I've had a chance to spend time with them as well and as offer my support for what they're doing.
Here's my insight on Carly Fiorina's campaign, highlighted by Josh Richman of the Bay Area News Group.
Judy Lloyd, of Danville, a former Senate aide and George W. Bush administration Labor Department appointee who now runs a public affairs consulting firm, said after attending the event that she's "intrigued by a number of GOP candidates," but Fiorina "strikes me as remarkably Reaganesque."

That's high praise coming from someone who's now running a weekly study group at the University of Kansas' Dole Institute of Politics called "First in Their Class: Authentic Women and the Originality that Got Them There."

"She definitely delivered — she has grown so much since she ran for U.S. Senate here. Like anyone who loses an election or suffers a loss of any kind, if you take the right lessons you get stronger, and I believe she has," Lloyd said, adding she was particularly impressed by Fiorina's point that true leaders differ from managers because they challenge the status quo.

"It was a very strong message about her own leadership — she's not afraid to be challenged," Lloyd said. "She didn't talk in platitudes or rhetoric; it was all authentic. … And she probably shook every hand — everyone who wanted to meet her had the opportunity."