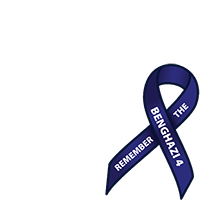 8-30-13
Today, I received this announcement from my friend, John McLaughlin of McLaughlinonline.com. Those of us who have been reading Thoughtful Women since 2012 will remember that John is a national pollster who we interviewed several times during the 2012 Presidential campaign.
I just had to share this announcement with our readers. I believe that Col. Allen West is a great patriot who cares about our national security. The coalition he is working with wants to honor the memory of Ambassador Chris Stevens, Sean Smith, Glen Doherty, and Tyrone Woods, who were killed on the anniversary of 9/11 in 2012.
You can participate too – just follow the instructions below to download your 'twibbon' to your Facebook page or Twitter feed. I already did it!
Find out more here.