Cross-posted at the Fox and Hounds Daily
The "top two" primary in Assembly District 16 is once again shaping up to be a battle of special interests vs. those outside the system. Let me tell you what's going on here in the district from the standpoint of a former candidate who ran when the seat was last open in 2008.
Independent expenditure committees have spent about $3.5 million "for" and "against" the candidates in the 4-way primary. This is in addition to what the candidates themselves have raised and spent on their own behalf, making it more like a $5 million race.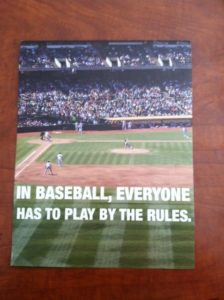 Is one seat really worth all this money?
Voters in Assembly District 16 have received enough mail to clog recycling bins for at least three weeks. This phenomenon – along with high profile billboards on Highway 680 (paid for by Orinda Councilman Steve Glazer) — television ads, front page newspaper stickers, advocacy calls and paid promotion of social media campaigns – is not just ridiculously expensive – it's nasty.
Demographics
The region's strong economy, demographic make-up, and spacious geography includes picturesque areas like LaMoRinda, parts of Walnut Creek, all of the San Ramon Valley, and the Tri-Valley areas of Dublin, Pleasanton, and Livermore. The region has two of the highest real estate markets in the East Bay, regularly attracting high level CEO's, technology professionals, scientists and venture capitalists, legal and financial professionals.
Residents of this district care about good school districts and moved here for that reason. There is an influx of Asian and Indian voters who bought new houses when prices were low to move to good school districts.  They care deeply about STEM education and enjoy their quality of life, just stone's throw from Mt. Diablo.
Here's what voters are seeing –
Orinda Councilman and Governor Brown political consultant, Steve Glazer (Dem) is shrewd, smart, and acts independent. His tactical strategy in the last two debates was to question Dublin Mayor Tim Sbranti, who has refused to disclose his responses to special interest questionnaires, particularly those involving the unions. He jumped on Sbranti like a pit bull, but Sbranti ignored the line of questioning.
Glazer enjoys strong backing by business interests in Sacramento, who have spent more than $1.7 million spent on his behalf.
Dublin Mayor Tim Sbranti (Dem) would definitely tie Danville Councilman Newell Arnerich (Dem) for the "nice guy" award. Both are exceptionally likeable – the kind of guys you'd feel comfortable having a beer with.
Sbranti's most recent mailer boasts that he's an "all around good guy – the kind of guy you really want to vote for." That's true if you don't mind his strong labor ties, particularly to the teacher's union and BART workers union. They've ponied up more than $1.6 million elect him. Glazer calls him a "BART union Democrat". That won't go over well with East Bay professionals who commute into San Francisco each day.
Arnerich boasts that he is "supported by people, not money". That's certainly true. Will he somehow squeak through to make the "top 2" the same way Abram Wilson edged out Robert Rao, Scott Kamena, and me in 2008?
Arnerich's stealth, under-the-radar campaign could pay off since his Democrat opponents (Glazer and Sbranti) are in constant attack mode against each another.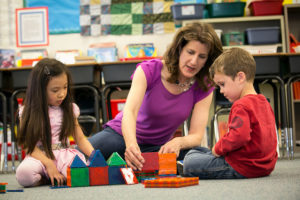 Catharine Baker (Rep) shows great poise, confidence, knowledge, and discipline. She's outside the system – a moderate Republican who has volunteered in the education community and served as an attorney for small businesses and non-profits. She has benefitted from some $132,000 spent on her behalf from IE's. She is the only candidate in the race with school age children. This will resonate with "soccer moms" in the district who want more money going to the classroom rather than the Sacramento education bureaucracy. (Full disclosure: I'm supporting Baker).
Most Deceptive Mailers: It's a tie. The Glazer mailer targeted towards women – Equality for the Next Generation – features his wife and daughter. Though they are beautiful, this is the classic Democrat "war on women" strategy. All the candidates' views on gay marriage and choice are consistent with district voters, so this is a non-issue, but one that Glazer is using to try to pull female votes from Baker.
Anther deceptive mailer features Glazer telling Republicans that "a vote for Baker is a vote for BART union candidate Tim Sbranti." He says their votes won't matter and suggests that the GOP has given up on AD-16. This and a similar mailer drew a strong rebuke from California Republican Party Chairman Jim Brulte, that the Contra Costa Times called the "Brulte smack-down of Glazer".
There are also several impressive mailers by Sbranti backers who suggest that Glazer is in the pocket of "big tobacco" and "not an environmentalist". Those are deceptive as well, as Glazer has a decent record on these issues.
Best Execution Mailer: JOBS PAC on behalf of Steve Glazer for "In Baseball, Everyone Has to Play by the Rules". This direct hit on Sbranti is clever because everyone loves baseball and the mailer doesn't look like a campaign mailer.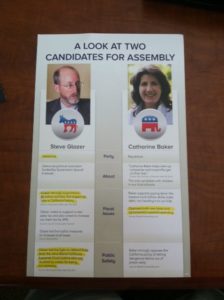 Best "Truth" Mailers: Catharine Baker's "look at two Candidates for Assembly". It contrasts her with Glazer, leading one of my family members in the district to say "Steve Glazer is a Democrat? And he supported the $6 billion tax hike?" An accompanying mailer also targeted at Glazer suggests that California's $340 billion in debt is "more than $1 million a day since Columbus landed in America."
Will voters in this district fall for the trickery? Who knows?
My prediction is Baker makes top two. Glazer could edge Sbranti and Arnerich for the second spot. Stay tuned. It's a wild ride!