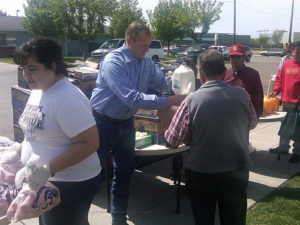 9-9-13
I  had a chance to catch up with Congressman Jeff Denham last month while he was in the Bay Area. He is one of the hardest working Members of Congress – a straight talker who is an almond farmer, veteran, and family man.
Congressman Denham is passionate about America's veterans, largely because his public service career began in the U.S. Air Force. He served 16 years between active duty and the reserves, fighting for us in Operation Desert Storm (Iraq) and Operation Restore Hope (Somalia).
He represents and area with a large farm worker population. Denham is a Republican Member of Congress elected in a Democrat district. It's easy to see why he is so well liked by his constituents, regardless of party.
We had a chance to get an inside look at how Congressman Denham thinks about Syria, immigration reform, farm policy, and energy independence.
Read the rest here.