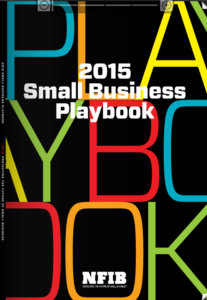 In April 2015, more than 300,000 NFIB members received a new publication from the national headquarters of the National Federation of Independent Business.
The 2015 Small Business Playbook contains important information and articles that will help small businesses thrive and become successful.
Altamont Strategies president Judy Lloyd, who serves on the NFIB Leadership Council, was among those interviewed for the publication, under its section on "What Makes a Good Leader?"
Flip through the digital publication to page 42 to see the full interview.