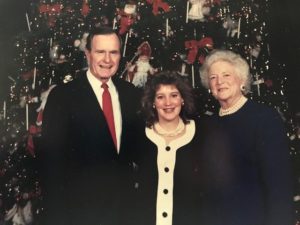 First Lady Barbara Bush had an unwavering desire to help others with her innate kindness and piercing wisdom. As a role model for leading a life of service to others, she will forever be our inspiration for helping people reach their fullest potential in life.
I hadn't thought about this story in years, but yesterday I was on a walk and thought about this moment back in 1984.
Not even my husband or my son knew about this story.