Richard Sherman really blew it. He blew it as a stand-out football player, a Seattle Seahawk, and a Black American. And he did it all in the 24 hours surrounding the anniversary of Martin Luther King's birthday.
Let me tell you why I'm so incensed with this incident and why I think it is such a black mark on the NFL and on African Americans.
Lots of folks like me are NFL football fans. We love to see our team win (#HTTR) and we love the game in all its glory.
Part of the glory is the NFL players themselves and their quirky personalities.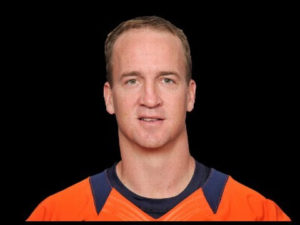 Fans are falling in love all over again with Peyton Manning – and who wouldn't? Manning has been a standout 4-time MVP quarterback with 14 seasons with the Indianapolis Colts under his belt and has reinvigorated the Denver Broncos after his return to the position after injury.
He's hilarious on Saturday Night Live and recently wrote a book with father, Archie Manning, where he opens up about his Christian faith and life-lessons he learned growing up. According to the excerpt:
"Like my dad, I make it a point when I speak to groups to talk about priorities, and when it's schoolkids, I rank those priorities as: faith, family, and education, then football. For me generally it had always been the big four: faith, family, friends, and football. And I tell all of them that as important as football is to me, it can never be higher than fourth."
That's rhetoric from a role model I can relate to. It turns out that most families with children who grew up middle class in small towns like I did feel the same.
Contrast that with Seattle Seahawks corner back Richard Sherman's rant which took place directly after the Seahawks victory over the San Francisco 49ers this past Sunday –
My first thought – which I took directly to Facebook – was –
"Are you kidding me with this? What unsportsmanlike conduct. Throw a yellow flag on Facebook!"
Now some people will say that I'm contrasting a Lilly white, Christian with a black guy with well documented anger management issues. Others will say its because of Sherman's youth – that "it's all part of the game" — and that the football rants are a post-game phenomenon to psych up the fan base. But there's more to the story.
Here's the thing: Sherman did another interview right after this one on FOX, which was slightly worse. He went to the locker room and spewed similar misguided rants again on Sunday night, after he was showered, clean, and had a chance to think about things.
This led me to dig a little deeper. Watch this one from March 2013, where Sherman dresses down ESPN's Rich Bayless, telling him he's "better at life" than him. It's startling!
What bothers me most about Sherman's rant is this –
Not only was it an unsportsmanlike attack on the 49ers' Michael Crabtree (which apparently stemmed from a previous encounter at a charity event), it was delivered without any thought of the ramifications against the Seattle Seahawks, the San Francisco 49ers,the National Football League, or any little boy who picks up a football, gets inspired by the game, and looks up to a superior player.
A superior pro-football player and role model knows that his loyalty is not just to himself. Sure, Richard Sherman has accomplished a lot as an all-pro from Stanford and a heck of a corner back in the NFL. He might even be the best. But his loyalty cannot end there. He must represent his team, the National Football League, and he must be a role model.
Richard Sherman would be an outcast in the colorblind society Martin Luther King envisioned. Had he learned anything from the King legacy, he would have adopted a kinder, more respectful tone when the media frenzy erupted on MLK Day. Instead, he gave a tacit apology but clearly couldn't find enough inspiration to say he made a mistake, move on, and represent his franchise with some shred of dignity.
Hopefully this week, he'll eat a little humble pie and take a page from the playbook of his own teammate, Russell Wilson, another all-pro athlete. He and Manning are what make little boys admire the game of football and all who have the honor of stepping onto the field on Super Bowl Sunday.
Photo Credits: Flickr Creative Commons
Follow Russell Wilson on Twitter.
Follow Judy Lloyd on Twitter.