Chapter 1 – The Story of My Life Began in my Mother's Kitchen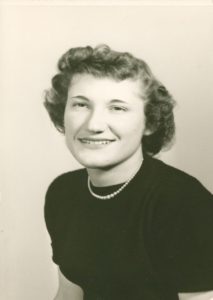 When I was three or four years old, I realized I was Italian. Family, cooking, and stories – in that order – defined my existence.
But the story of my life began in my mother's kitchen.
It was there that I sat in my first high chair and learned to eat homemade pasta with butter and a little olive oil.
It's also the place where I learned to make Grandma's Perfect Meatballs with my son, Michael.
I started writing Petite Cucina because of a promise I made in 2011 (more on that in subsequent chapters).
Like most home cooks, I've collected stories and recipes from some exceptional Italian cooks – my mother's family, our neighbors, and friends – all of whom emigrated from neighboring towns in Castelforte, Italy and Lipari, Sicily in the early 1900's.
Most people who aren't Italian don't realize that throughout Italy, the cuisine is very different, depending on the region.
That's what's great about Italian home cooks who learned from their mothers (and sometimes their fathers) how to cook! Here are a few entries to peak your curiosity.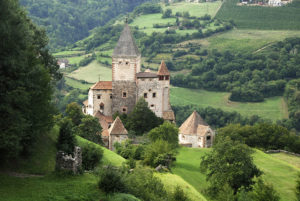 1 – The Story of My Life Began in My Mother's Kitchen
30-Minute Pasta with Veal, White Wine & Pine Nuts
Winter Veal Chop with Mustard Rum Sauce & Polenta
Photo Credit: Castelforte at Flickr Creative Commons (Giacomo Baldini collection)