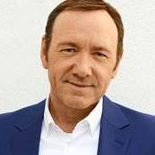 AARP's "Ideas@50+" Conference in San Diego hosted some of the most beloved actors of our time.
Who can forget Valerie Harper as Rhoda on the Mary Tyler Moore Show.
Or LeVar Burton as Kunta Kinte in the ABC mini-series, Roots, based on the book by Alex Haley?
They joined for a panel on one of AARP's keynote topics – Life Reimagined – an effort to empower and attract baby boomers to re-create themselves, discover a meaningful work-life balance, and earn new life skills. AARP volunteer leaders offered their own stories on health, financial security and enjoyment in our 50+ years.
Also on hand on a panel that discussed the convergence of Hollywood and Washington, D.C. were Kevin Spacey (House of Cards) and Julia Louis-Dreyfus (Veep).
Read my observations here and view inspiring comments these amazing actors made on life as a baby boomer –